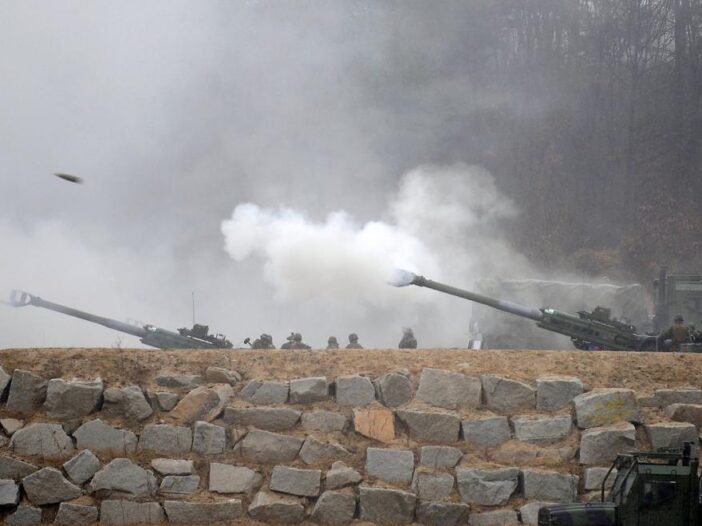 Strike At Iowa Army Ammunition Plant Could Have Big Consequences For Ukrainian Army
Far from the Ukrainian front lines, labor trouble is brewing at the Iowa Army Ammunition Plant. After a set of union contracts expire Friday, up to 500 workers represented by ten unions could walk off the job. Any failure to negotiate a new contract weakens America's munitions supply chain. An extended work stoppage may even endanger the flow of critical ammunition to the Ukraine military.
While the current production runs at the Iowa Army Ammunition Plant are not detailed publicly, the Army-owned facility, which is managed by American Ordinance LLC, produces several important types of ground warfare munitions, including 40mm grenades, components for 60mm, 81mm and 120mm mortar cartridges, 120mm tank ammunition, shells of various sorts for 155mm cannons, clearing charges, demolition blocks and a range of missile components—including FGM-148 Javelin and FIM-92 Stinger warheads. Army sources and contract award documents suggest the facility can produce M982 Excalibur warheads, mines, long-range precision artillery ammunition and other tailored explosive products.
Employees at the Iowa Army Ammunition Plant perform dangerous work where, according to Zach Peterson, a business agent for Teamsters 238, "one wrong move on their part can result in their death, and the deaths of the workers around them." Without the union workers, the World War II-era facility will have trouble churning out the modern shells, grenades and charges America needs, likely crimping the flow of U.S. ammunition to the Ukrainian front line.