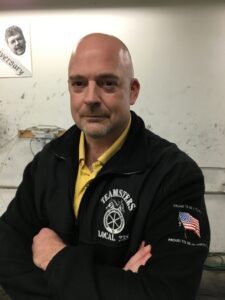 Storm Lake native Jesse Case and Teamsters Local 238 are set on amplifying the voices of rural Iowans around issues that are important to working families like better schools, health care, roads and labor rights.
Case leads Iowa's largest local union out of Cedar Rapids, and founded the community organizing group TeamCAN. He said he's been listening to members the past couple years who believe that neither party represents them — especially in rural counties dominated by one party.
Hence, some 700,000 Iowa registered voters opt out of the system. They are a group that are experts at describing what rural Iowans are facing, if anyone talked their language. Case has been listening for years.
"Our members are fed up," Case said. "They've had enough."
Case is bringing together unions and community organizers to press a "Working Families Agenda" to make sure the voices of his members are heard.