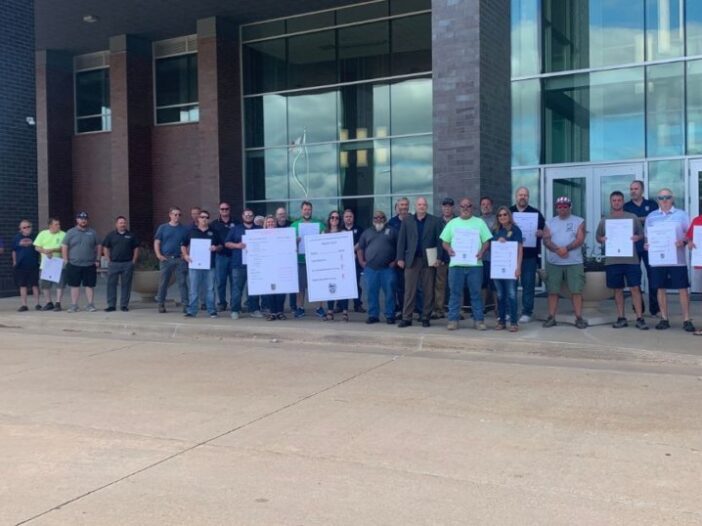 Teamsters give Cedar Rapids schools an 'F' on treatment of bus drivers
As schools struggle to find adequate staffing for their buses, a local union gave the Cedar Rapids Community School District an "F" grade on fair treatment of bus drivers.
Teamsters Local 238 union members spoke Monday during the Cedar Rapids school board meeting. They asked school officials to reinstate language that was "stripped" from the Cedar Rapids school bus union contract a few years ago, said Jesse Case, secretary-treasurer and principal officer of Teamsters Local 238 — Iowa's largest local union.
The union would like to see bargaining reinstated over modified workdays such as school closures, delayed starts and early dismissals; leaves of absences such as illness or disability leave, jury duty and bereavement leave; holidays, health provisions and safety.